Privacy Policy
Discover Everience's commitments regarding the collection and processing of your data.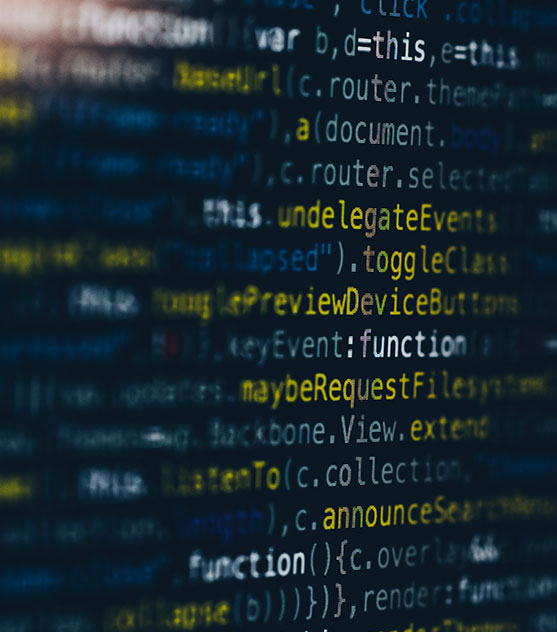 Everience undertakes to ensure that the collection and processing of your data, carried out on the everience.com website, complies with the General Data Protection Regulation (RGPD) and the French Data Protection Act.
Contact us if you have any questions or problems concerning the use of your personal data, we will be happy to help you.
1. Definitions
Personal data – any information relating to an identified or identifiable natural person.
Processing– any operation or set of operations performed on personal data or sets of personal data.
Data subject – a natural person whose personal data is being processed.
Child– a natural person under the age of 16.
We / us (whether or not in capitals) – Everience, publisher of this website.
2. Data protection principles
We are committed to the following data protection principles:
Processing is lawful, fair, transparent. Our processing activities have legitimate reasons. We always consider your rights before processing personal data. We will provide you with information about the processing on request.
Processing is limited to the purpose. Our processing activities correspond to the purpose for which the personal data was collected.
Processing is carried out with a minimum of data. We collect and process only the minimum amount of personal data required for any purpose.
Processing is limited with a time period. We will not keep your personal data longer than necessary.
We will do our best to ensure the accuracy of the data.
We will do our best to ensure the integrity and confidentiality of the data
3. Rights of the data owner
In accordance with the General Data Protection Regulation (GDPR) and the Data Protection Act, you have a right of access and a right to rectify your data and, if applicable, a right to deletion, a right to object to the processing of your data, a right to erasure and restriction of processing, and a right to portability of your data. You can exercise your rights at any time by sending your request electronically to dpo@helpline.fr. Finally, you have the right to lodge a complaint with the French data protection authority (CNIL).
4. Data we collect
Information you have provided to us
his may be your email address, name, etc., primarily information needed to provide you with information about our services or to improve your customer experience. We store the information you provide to us so that you can comment or perform other activities on the website. This information includes, for example, your name and e-mail address.
Information automatically collected about you
This includes information stored automatically by cookies and other session tools. For example, your IP address, site browsing history (if any), etc. This information is used to improve your user experience. When you use our services or view content on our website, your activities may be logged.
Information from our partners
Not applicable.
Publicly Available Information
We may collect information about you that is publicly available.
5. How do we use your personal data?
We use your personal data for legitimate reasons and/or with your consent.
On the basis of legitimate interest, we process your personal data for the following purposes:
To provide you with services and communication (customer feedback, expert opinion, market research, …)
Recruiting: using your online application for recruitment, which implies that we may contact you by e-mail, telephone or post.
As long as you have not informed us otherwise, we consider offering you similar or identical products / services to your purchase history / browsing behavior for our legitimate interest.
With your consent, we process your personal data for the following purposes:
To send you newsletters and commercial offers (from us and/or our carefully selected partners)
Responding to your requests for information about our products and services
We process your personal data in order to fulfill obligations arising from the law and/or use your personal data for options provided by law. We reserve the right to anonymize the personal data collected and to use this data. We will only use data outside the scope of this policy if it is anonymized. We will keep the information collected about you for as long as necessary, up to a maximum of 3 years.
We may process your personal data for other purposes not listed here, but which are consistent with the original purpose for which the data was collected. To do so, we will ensure that:
The relationship between the purposes, context and nature of the personal data is suitable for further processing;
The further processing would not adversely affect your interests and
There would be an appropriate safeguard for the processing.
We will inform you of any further processing and those purposes.
6. Who else can access your personal data?
Your information is for the exclusive use of Everience and will not be passed on to any third party.
We will only disclose your personal data to third parties or officials when we are legally required to do so. We may disclose your personal data to third parties if you have consented or if there are other legal grounds.
7. How do we secure your data?
We do our best to protect your personal data. We use secure protocols for communication and data transfer (such as HTTPS). We use anonymization and pseudonymization where appropriate. We monitor our systems for vulnerabilities and attacks.
While we do our best, we cannot guarantee the security of information. However, we are committed to notifying the appropriate authorities of data breaches. We will also notify you if there is a threat to your rights or interests. We will do everything reasonably possible to prevent security breaches and assist authorities in the event of a breach. If you have an account with us, please note that you must keep your username and password secret.
8. Children
We do not intend to collect or knowingly collect information from children. We do not target children with our services.
9. Coo
kies and other technologies we use
We use cookies and/or similar technologies to analyze customer behavior, administer the website, track users' movements and collect information about users. This is done in order to personalize and enhance your experience with us.
A cookie is a small text file stored on your computer. Cookies store information used to help make the sites work. Only we can access the cookies created by our website.
10. Contact Informations
If you have any questions about this privacy policy, you can find our contact information on the legal notice page.
11. Changes to this Privacy Policy
We reserve the right to make changes to this privacy policy.
Last modification: 28/09/2022.